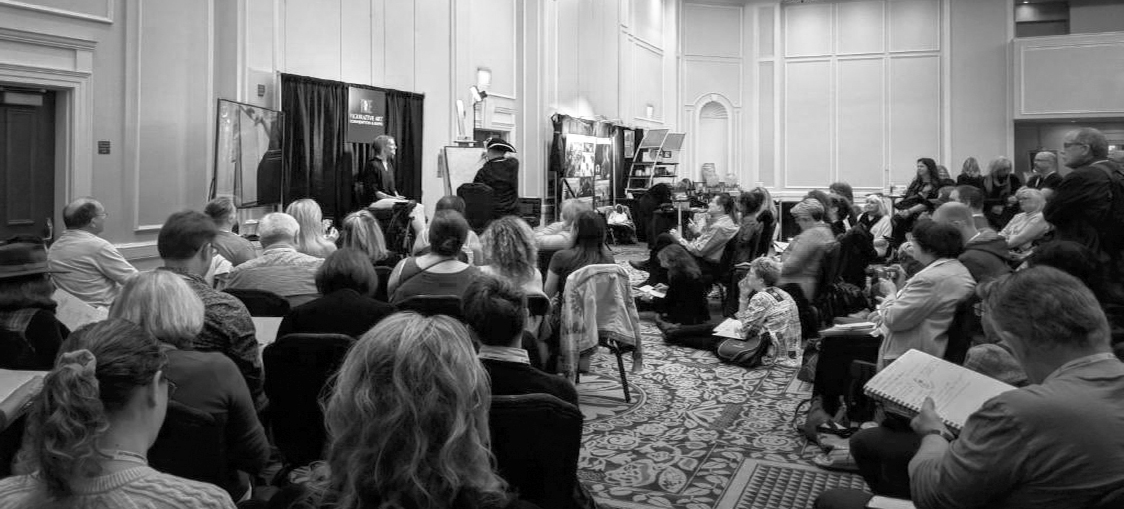 Teaching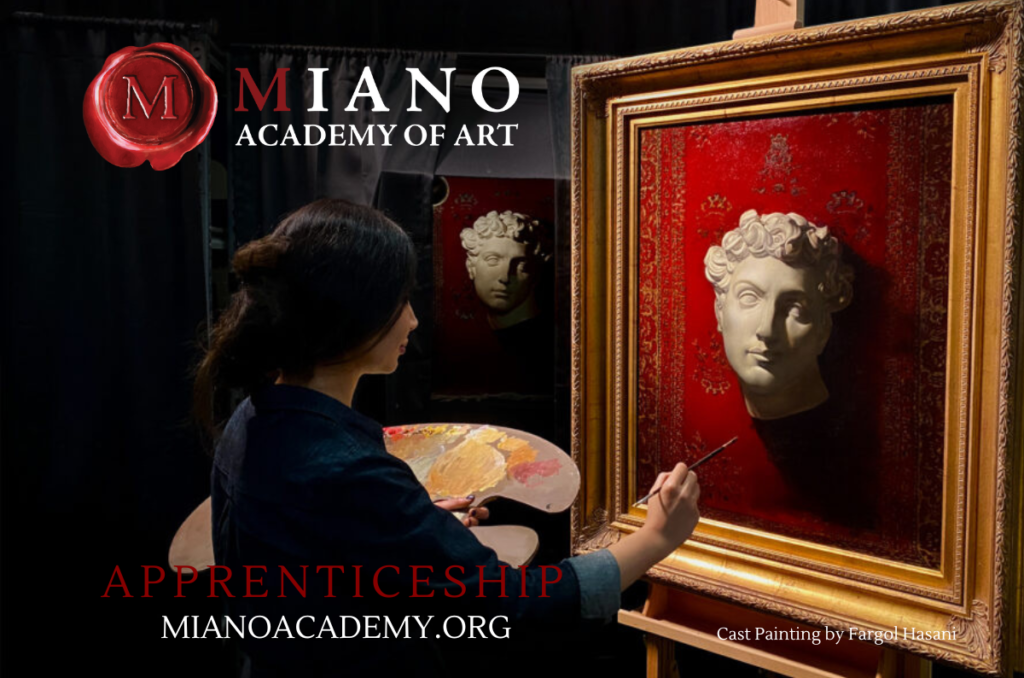 ---
Miano Academy of Art
Apprenticeship
Charles Miano believes that the surest way to improve one's skill as an artist, is through the process of consistent specialized instruction over time, combined with dedication and a commitment to the tenets of Classical Art. Miano Academy's unique Full-time Apprenticeship is filling that need.
Welcome to Miano LIVE: Online Workshops!
Charles Miano believes that almost everyone can learn to draw if you have a strong drive, the right motivation, and proper guidance. Join Charles for these LIVE four- week monthly workshops. Charles will coach you through the creation of a work of art, using his unique and easy methods. He has developed a truly unique and credible method which carries great authority based on decades of teaching using both the classic academic and modern approaches to learning. Begin your training to improve your skill level expediently and exponentially with a tried and true, step-by-step simplified system. Advance in your ability to see and translate the complex natural world of visual phenomena we see around us everyday.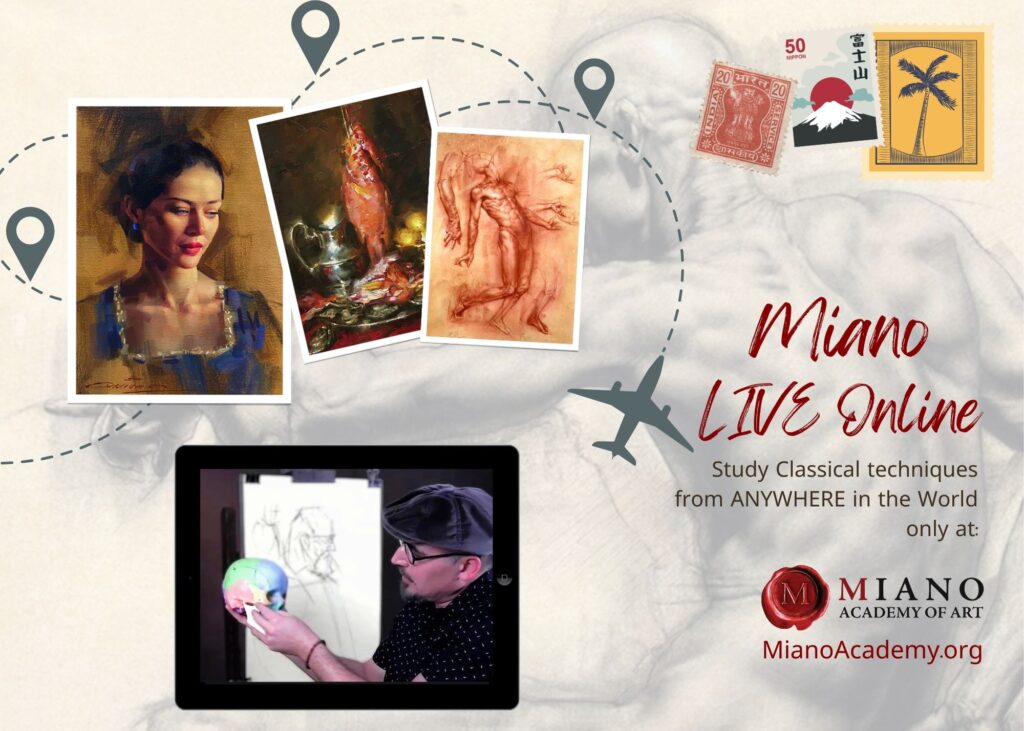 Teaching Articles by Charles Miano:
10 Benefits of Atelier Training
BY CHARLES MIANO
Charles Miano shares how training with a master artist is the quickest way to improve one's abilities to create art in the style of contemporary realism. Read More

"Charles Miano is a visionary. He is building a school for his community with a passion that is rare, and a generosity for his students that is even more scarce. With his skills, Charles is tapping into a vitality within the community of students."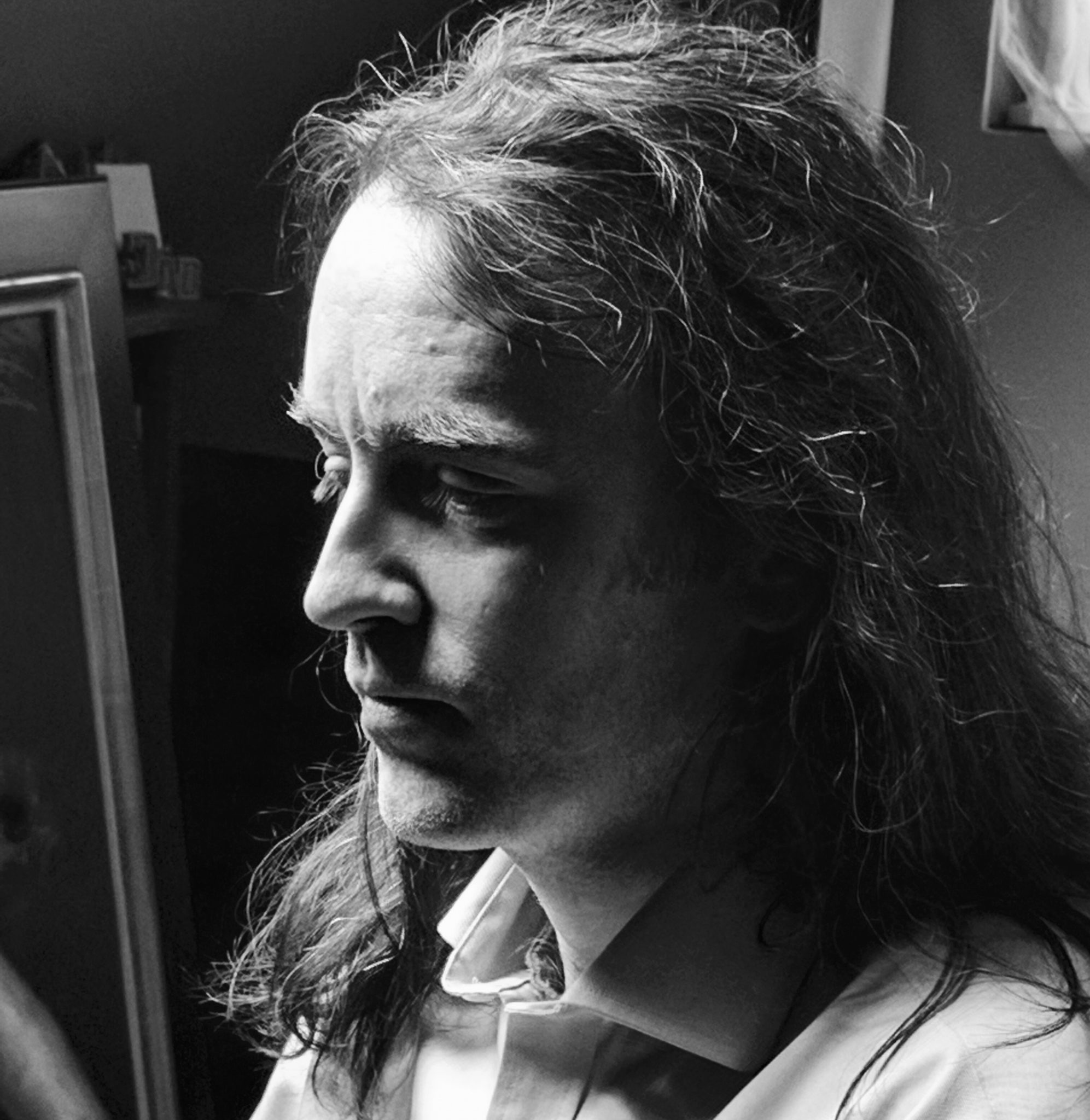 Dan Thompson
ARC Living Master
"I have been astounded at the number of people who are moving to Florida and specifically looking for a professional classical art program… there is no doubt that the Southern Atelier has become a major school for the arts…"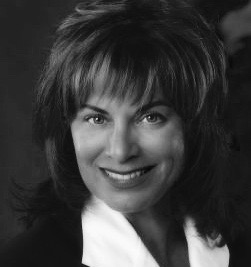 Kerry Vosler
Portrait Society of America
"Charles Miano and Southern Atelier have produced one of the best classical art programs in the country… The Atelier's dedication to excellence and intensive instruction provides students an ideal environment to fully develop their skills. The school represents a fresh new wave of art instruction…"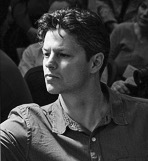 Robert Liberace
ARC Living Master
---
Message from Charles:

Hello everyone!

I feel it is such a privilege to be a teacher. This year has been a whirlwind of extraordinary workshops across the globe. I feel so grateful to be an advocate in this field! I really enjoy meeting artists in person from all over and have had some incredible experiences. What lovely people we have in the representational arts community!

If you would like me to teach in your studio or school, feel free to reach out. I'd be happy to visit your community. I just wanted to let you know that I'm now booking workshops for next year! You can drop us a line at [email protected] to set up dates. I hope to see you down the road. Cheers friends! – Charles
Miano views teaching as an art, a privilege and an opportunity to inspire ideas and passion. For years he has cultivated a creative environment that has helped many achieve inspiring results in their personal artistic journey. He views workshops as a chance to share wisdom, knowledge and insights into the mysterious and often misunderstood craft of painting. He is very generous in explaining and demonstrating the techniques he as accrued over years of studio practice, research and study. He believes in helping others achieve their goals, no matter what level of experience. His students come away encouraged, with great inspiration and a deeper understanding of the fine art of seeing, eagerly anticipating the next opportunity to practice their newfound skills.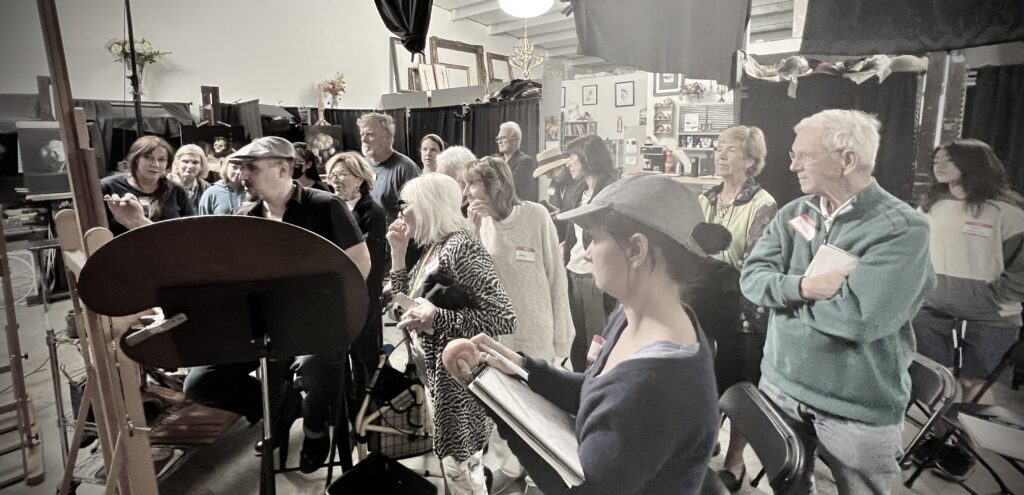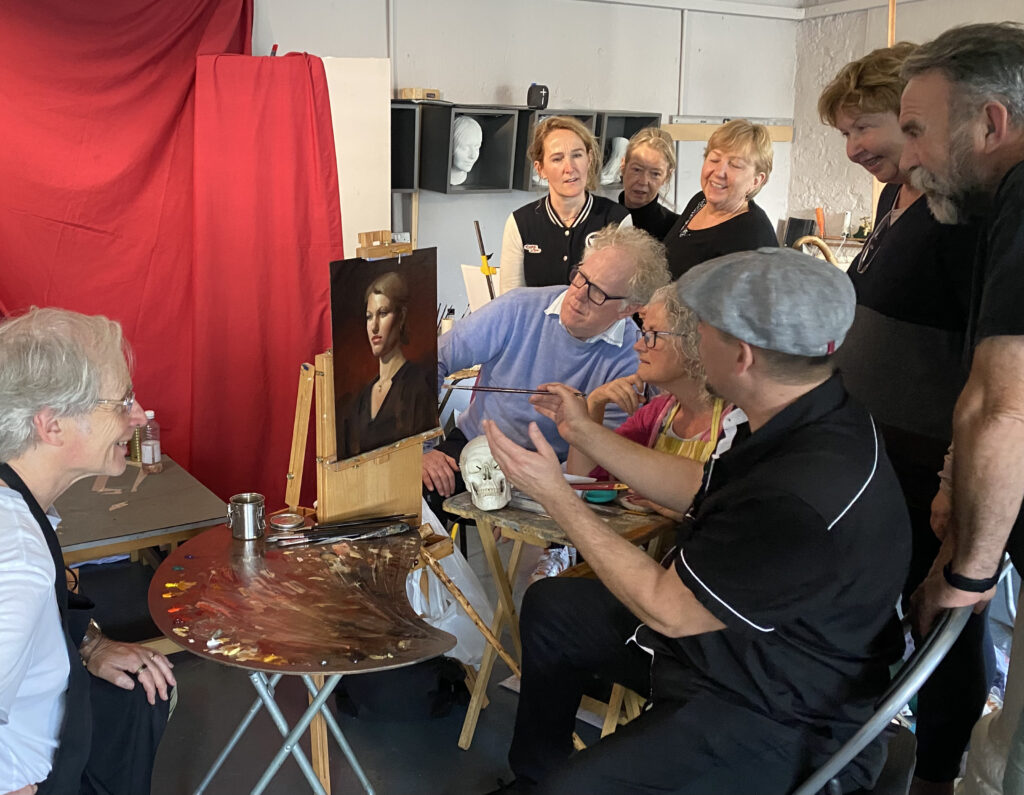 "Mr. Charles Miano's teachings are beautifully balanced in every sense of the word. During his lessons East meets West, the intellectual counterparts the emotional, and the effort and hard work that he demands of his students is also presented with the need to let things develop naturally. It is a refreshing and daring methodology that challenges most, if not all, art schools' curriculums by providing real, honest and unselfish instruction to students with serious intentions in art."
Joe Oliva Ganoza
Alumni
"I believe that my instruction in drawing and painting has been of the highest quality, which is the direct result of Charlie Miano's commitment to excellence in art education. It has been a lifelong dream of mine to become a professional artist; and because of the opportunity that I have had to study at the Southern Atelier, that dream is becoming a reality."
Nancy Fazio
Alumni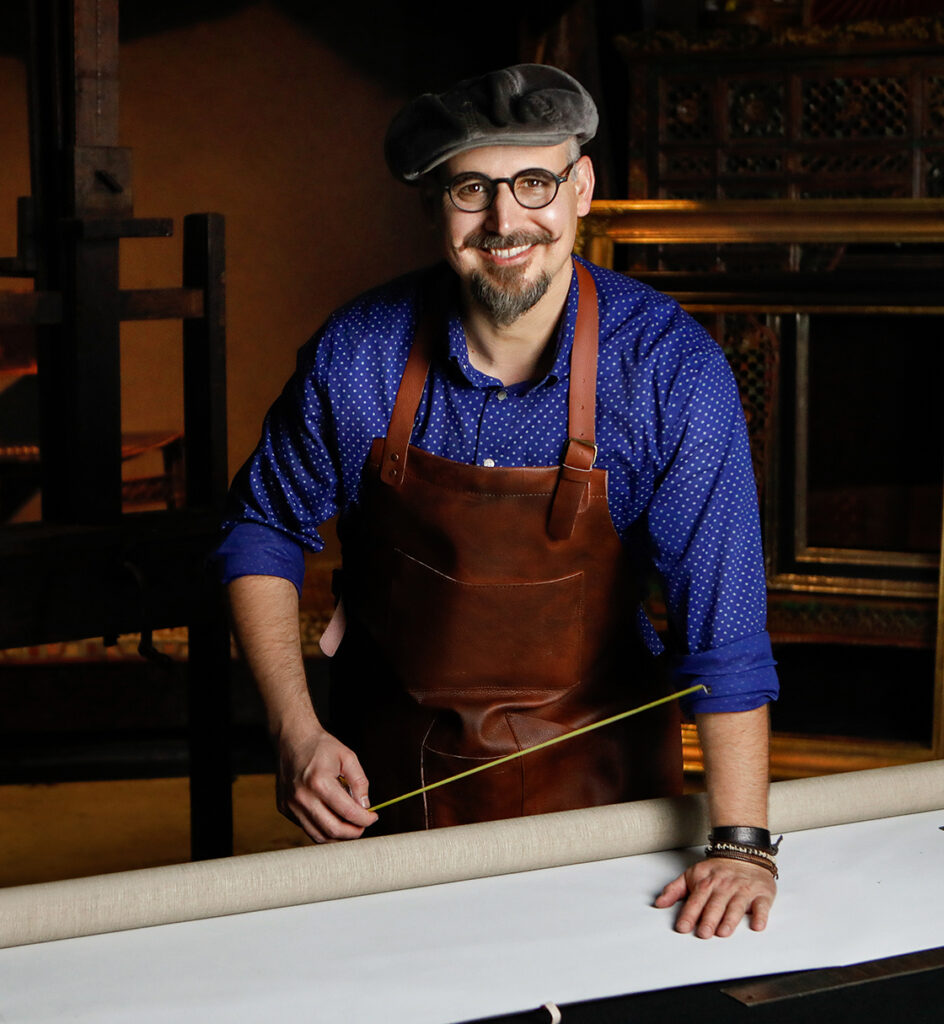 Organize a Workshop in your Community
If you would like to organize a Drawing or Painting workshop with Charles Miano in your community, contact us for availability and scheduling. Miano's workshops are usually offered in 3, 4, 5 or 10- day terms and are designed for all levels and abilities. Private workshops and classes are available upon special request. With many years as Director and Primary Instructor at Miano Academy of Art, Charles' down to earth nature and adaptability, allow him to easily communicate his instruction toward individuals. This can enable artists to meet their personal goals and find their own unique path.