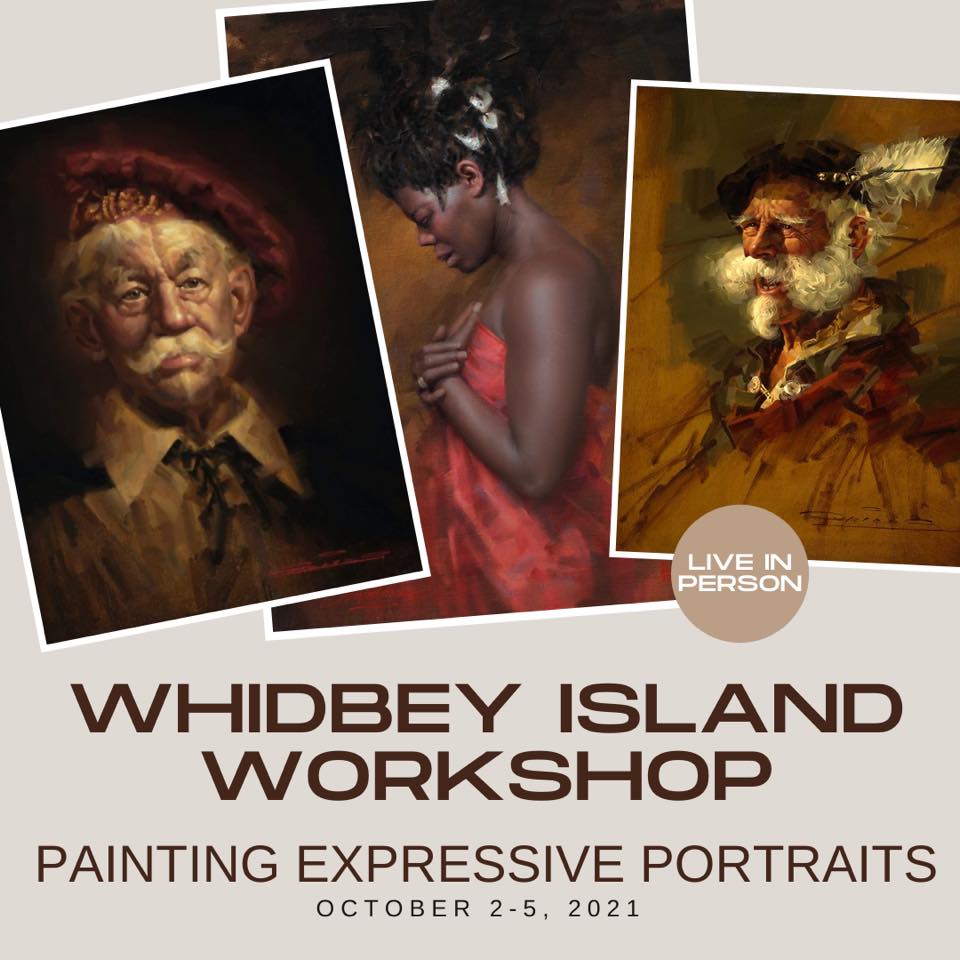 CHARLES MIANO 
Painting Expressive Portraits in Oil
​October 2 – 5
$625
Skill level: all levels
​If you are looking for a workshop that will help you create portraits you can be proud of, this is it! Join Charles Miano as he explains his accessible method for painting impactful classical portraits.
With Miano's sculptural and mass-oriented approach to portraiture, you will realize your full potential of seeing and translate that to oil painting. Miano's method blends a perfect balance of an abstract, free approach with traditional studio technique. Unleash your power of personal expression while maintaining the beauty and naturalness of realism.
You will learn to build a portrait painting, step-by-step from start to finish. You will grasp the differences in capturing both a male and female likeness. He will teach you the techniques to practice when working from life. You'll also get a taste of what his Atelier Apprentices experience full-time in the Guild Apprenticeship at his Academy.
Charles' teaching has been described as fun and down to earth, yet the "real deal". People are learning what it takes to achieve their dreams: understandable classic artistic methods for the 21st century.
Here is a preview of what you will learn:
-Exactly what materials and colors to use for oil painting.
-How to create a traditional portrait design or "disegno".
-How to Block-in a grisaille with anatomical structure.
-How to achieve a likeness.
-How to approach visualizing color harmony.
-How to avoid muddy colors.
-How to avoid chalky colors.
-How to mix convincing flesh tones.
-How to achieve the proper color value.
-How to achieve the all important light effect.
-How to implement the use of edges.
-How to model form.
-How to paint features.
-How to capture the character of the sitter.
-How to impart beauty into the portrait.
-And so much more…
This course is designed for artists of all levels of experience. From new artists to advanced practitioners. Learning a method is the fastest way to build your skills. Charles' method has proven to work for so many people over the last 20 years of his teaching. Find out why a method and practice mindset is one key reason Charles has been able to help many happy artists to live their dream.