About the Workshop
Learn to turn life into art! In this fun and approachable workshop, Charles will share the Miano Method. This is a very simple and straightforward free hand figure drawing technique that will help you to see and draw the complexities of the human form from life. Learn to draw the human figure in the most efficient way possible by beginning with very simple shapes and gradually building upon your drawing to sculpt 3-D organic forms.
You will learn:
Proper use of materials (How to hold and sharpen a pencil!)
How to improve your line quality
How short poses can strengthen your ability to see proportion
How to create the line of action and gesture
Artistic anatomy (How to remember the names!)
How to interpret simplified geometrical volumes
Important osteological landmarks to build upon
How to establish the myology or essential muscle dynamics
How to handle the surface forms or morphology of the figure
How to draw within the light effect
How to simplify your values using an understandable scale
How to use edge variety to create atmosphere and life
How to measure with your eye
How to create a masterly look and feel to your work
…and so much more!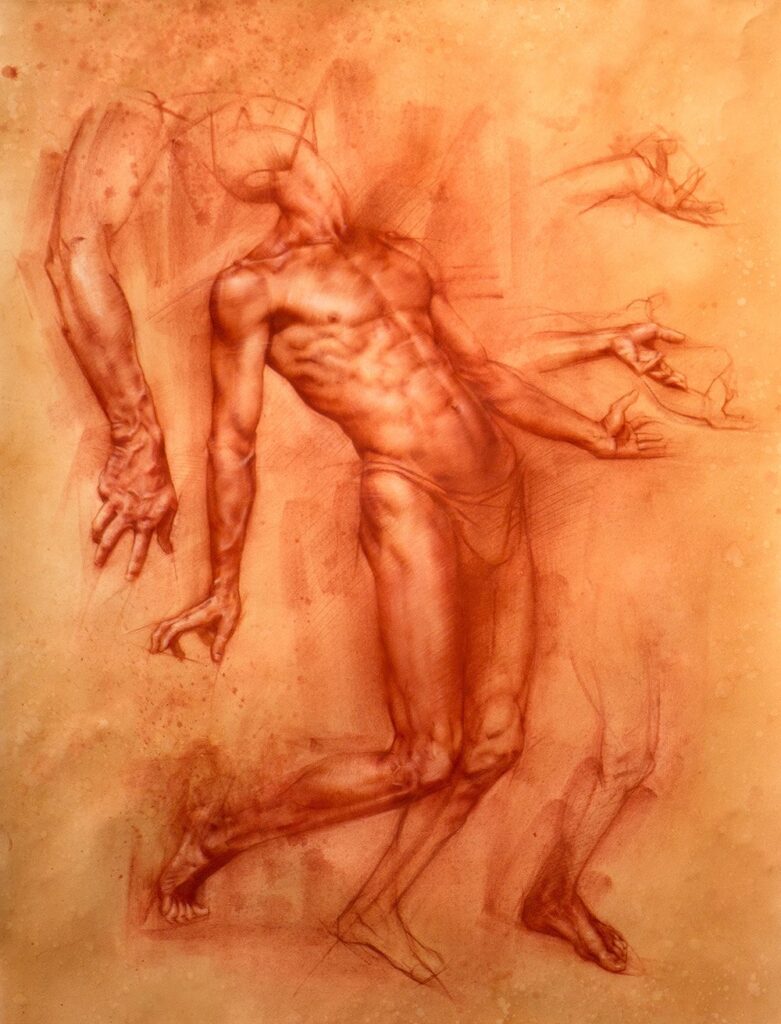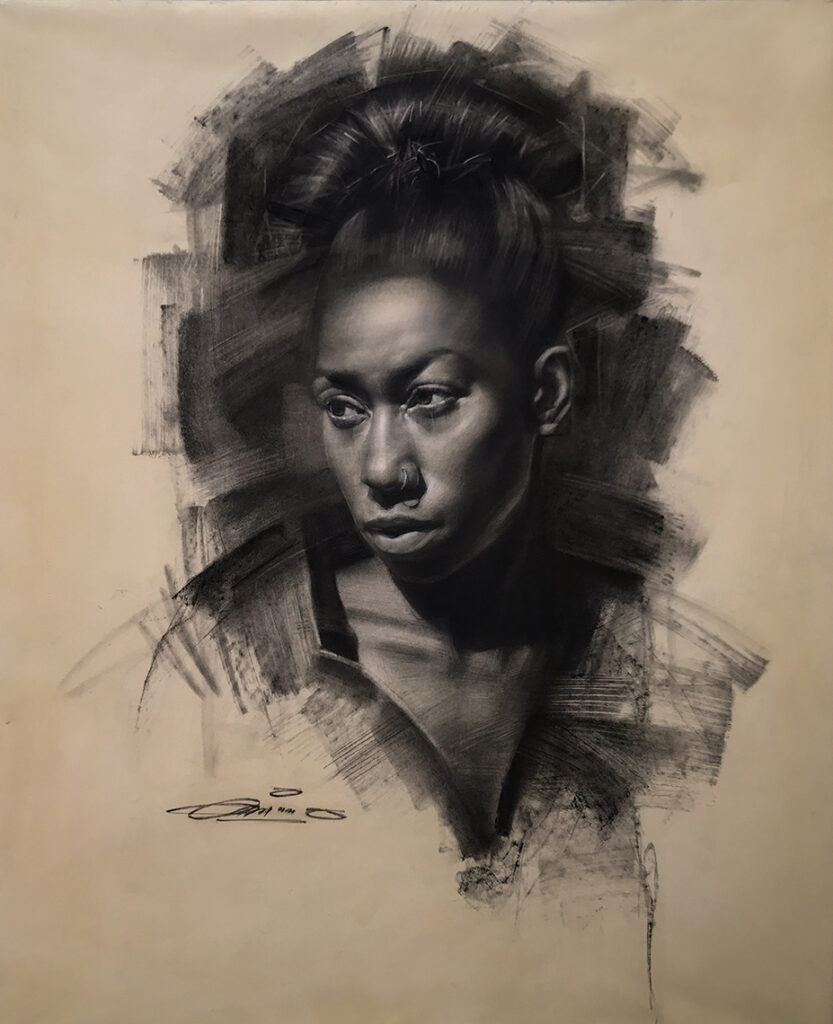 Consider complimenting the work covered during this workshop with the PORTRAIT PAINTING masterclass with Charles Miano the following week.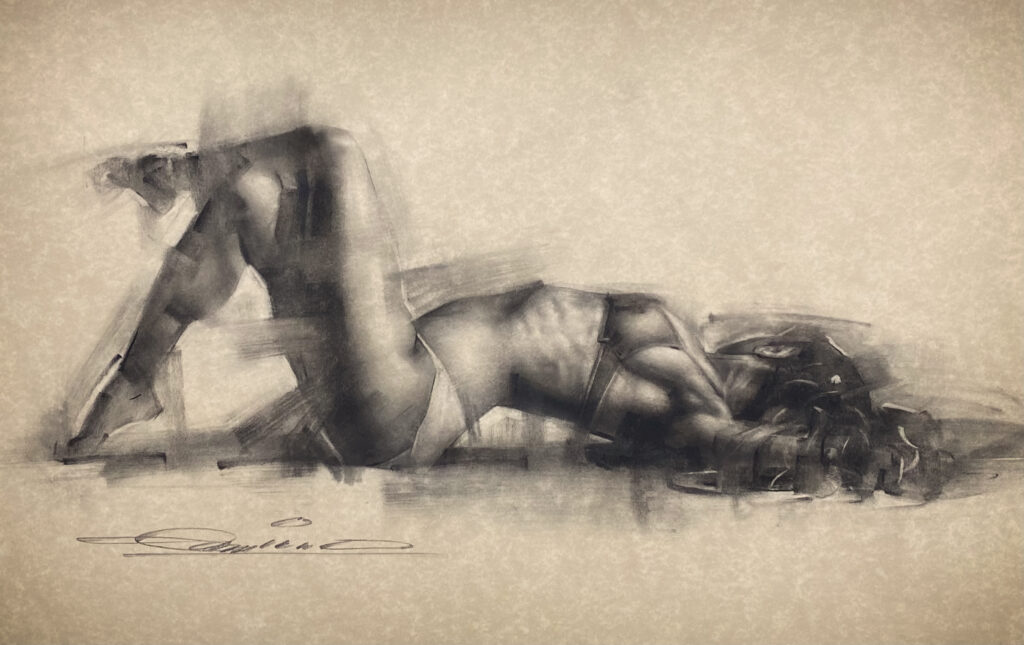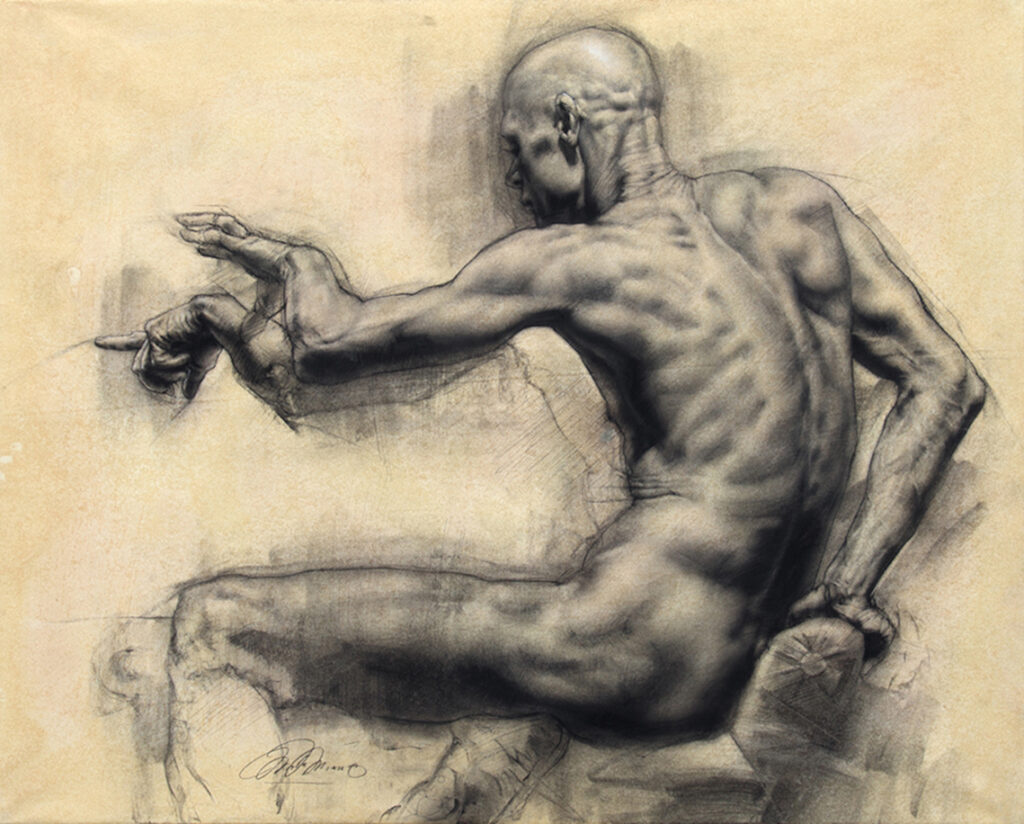 Miano will break down the complexities of capturing the essence of the figure on a page by applying the technique of understanding both the visual light effects and the anatomical morphology of the figure.
Working from a live model, we will give students a solid foundation in how to begin, plan and execute the ideal figure. In this workshop we will do many sketches to build our confidence and progressively work to longer poses. Students will strengthen their ability to quickly capture the relationships of the pose, train the eye to simplify the information, learn to build volume and hone troubling skill sets with a special focus on movement and energy.
Students will immerse themselves in important fundamentals of construction, anatomy, shapes, values, forms and edges while learning to let go and enjoy themselves! Intermittent full length demonstrations by Charles Miano will be a part of the course.

You will learn to use a classic method to translate the world around you into beautiful works of art!