The following is a list of workshops Charles Miano is offering both at Southern Atelier and other locations in the U.S. and abroad. If you would like to organize one of these workshops in your community, contact info@southernatelier.org for pricing and scheduling. These workshops are designed for adults over 18 and for all levels and abilities. Workshops and Color and Light Labs are offered in 3, 4 or 5- day terms. 10- day intensive workshops are also available upon special request.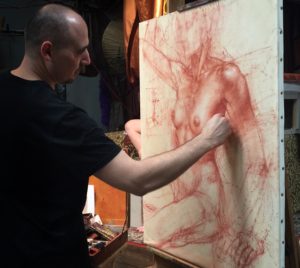 Drawing Workshops:

Red Chalk Drawing (Large Format)
Charcoal Drawing: Fast and loose! (Figure or Portrait)
Painting Workshops:
Expressive Portraits
Expressive Figure Painting
Color and Light Labs: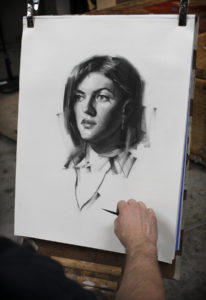 Painting Beach Sunsets (Lido Key, Siesta Key,FL)
Painting en Plein Air
Outdoor Floral Still Life Painting
Indoor Floral Still Life
Painting
Painting Tropical Birds of Paradise (Jungle Gardens Preserve, Sarasota, FL)
Painting Children's Portraits
Understanding Color Values
Understanding Light Key Color Study
Workshop for One: 3- day Course
Enjoy three days of one-on-one Painting with Charles Miano at Southern Atelier or at your specified
location. This unique course is designed with the intention of accurately assessing and identifying an artist's strengths and weaknesses and then developing an instructional learning program to address the individual needs of the Artist. After meeting with Charles Prior to the workshop, Artists will have the special opportunity to receive private tutelage, including demonstrations with the Director of Southern Atelier.
Design a Workshop
Work with Charles Miano to design a workshop based on the needs of your community. Miano is flexible and able to cater his teaching toward specific targets.
Visit www.SouthernAtelier.org for information regarding Miano's Atelier Method course and scheduled Sarasota, Florida Workshops.