Upcoming Workshops at www.southernatelier.org :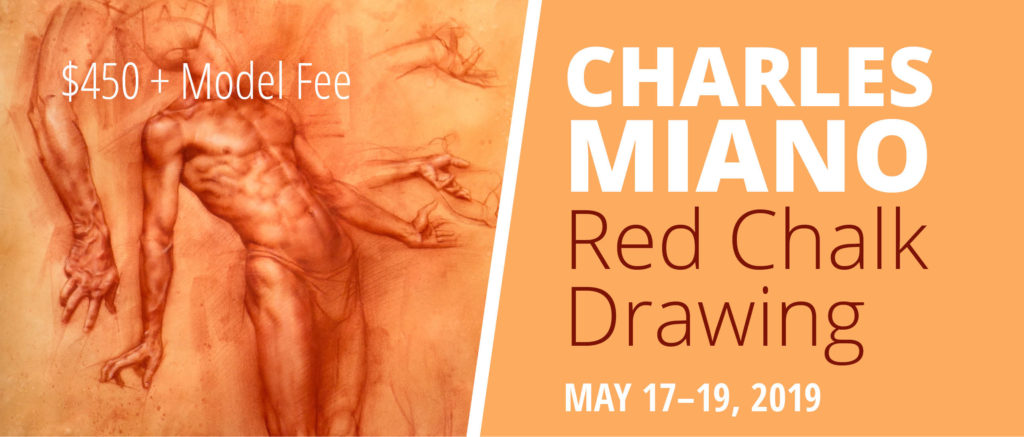 If you would like to organize a Drawing or Painting workshop in your community, contact info@southernatelier.org for pricing and scheduling. These workshops are designed for adults over 18 and for all levels and abilities. Workshops are usually offered in 3, 4, 5 or 10- day terms.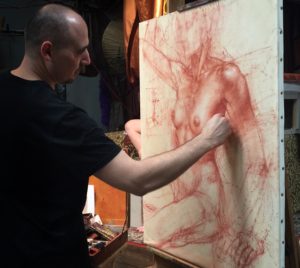 Drawing Workshops:

Renaissance Chalk Drawing (Large Format) (Portrait/Figure)
Charcoal Drawing (Portrait/Figure)
Painting Workshops:
Capturing the Light Effect: Portrait/Figure Painting
Classic Still life
Methods of the Masters
Color Study

Design a Workshop
Work with Charles Miano to design a workshop based on the needs of your community. Miano is flexible and able to cater his teaching toward specific targets.
Private Workshops
Private workshops and classes are available upon special request. With many years as Director and Primary Instructor at Southern Atelier, Charles' down to earth nature and adaptability allows him to easily accommodate his instruction toward individuals. This can enable artists to meet their personal goals and find there own unique path.
---
Charles Miano believes that the surest way to improve one's skill as an artist, is through the process of consistent specialized instruction over time, combined with dedication and a commitment to the tenets of Classical Art. Southern Atelier's unique Full-time Apprenticeship is filling that need.
www.SouthernAtelier.org for information regarding Miano's classes, Full-Time Atelier Apprenticeship and scheduled Sarasota, Florida Workshops.